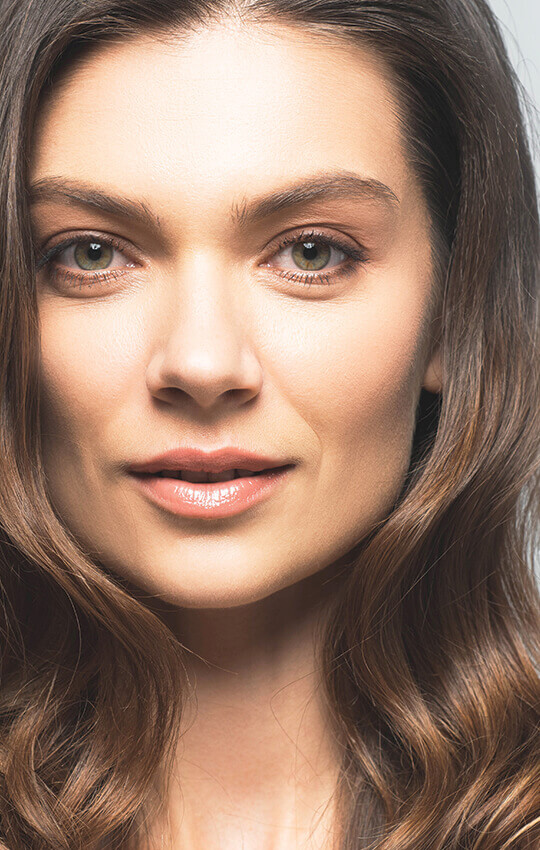 Upper/Lower Face Advanced
BOTOX is injected into several strategic areas of the upper and lower face to provide all-around facial rejuvenation.
A Nefertiti Neck Lift is a cosmetic procedure in which BOTOX injections in the lower part of your face, jaw, and neck can create a more defined jawline and younger-looking neck.
MicroTox involves smaller amounts of BOTOX "sprinkled" around the desired area to produce a more subtle, natural-looking improvement.
No, it's not for babies. BabyTox promises subtler results than traditional BOTOX injections, involving smaller amounts of neurotoxin and more targeted injections.
BOTOX is also effective for treating hyperhidrosis (excessive sweating). BOTOX blocks nerve signals responsible for sweating, stopping the sweat glands from producing too much sweat.
Décolletage and Neck Lines
BOTOX is also quite helpful at reducing wrinkling of the upper chest (décolletage) and smoothing deep neck lines that make you appear older than you are.
The most popular neurotoxin for tackling fine lines and wrinkles.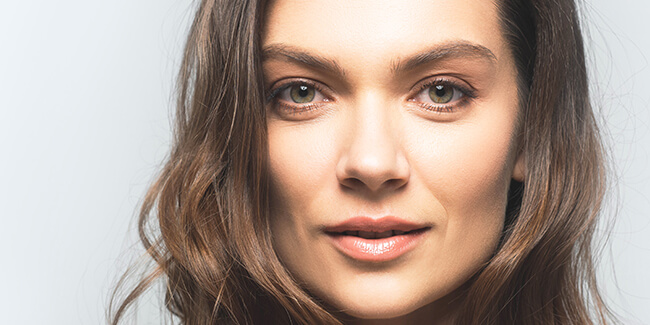 BOTOX® Cosmetic is an FDA-approved neurotoxin that can effectively smooth these lines and wrinkles on the face caused by repeated expressions and provide a more youthful, rejuvenated appearance. Many people choose periodic injections of BOTOX to prevent future creasing of the skin, helping to ward off the unwanted effects of aging.
BOTOX (OnabotulinumtoxinA) is injected into the targeted area of the skin where it then binds to nerve endings in the muscle beneath to temporarily reduce or halt the contractions that cause wrinkling. As a result, moderate to severe frown lines, crow's feet, forehead lines, and other wrinkles are considerably reduced or eliminated temporarily, giving your skin a noticeably smoother appearance.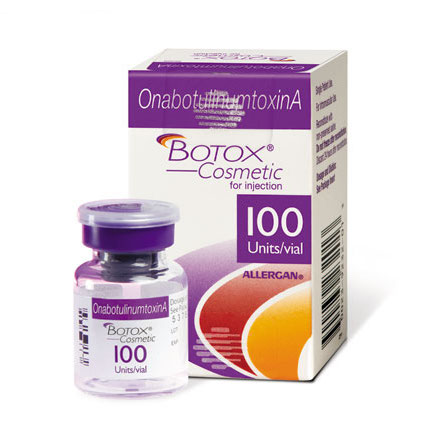 Am I a candidate for BOTOX injections?
Adults in generally good health who are concerned with moderate to severe lines and wrinkles are typically good candidates for injections with BOTOX. It's a popular option for men and women in their 40s, 50s, and 60s looking to regain a more youthful appearance, but the wrinkle-reducing treatment is also becoming a more common option for people in their 20s and 30s to prevent lines and wrinkles before they can occur. That's a growing trend in the aesthetics industry coined as "pre-juvenation."
What areas can be treated with BOTOX?
BOTOX is typically utilized for the following:
Forehead creasing
Frown lines between the eyebrows
Crow's feet
Lines around the nose
Bunny lines on the nose
Chin dimpling
Smoker's lines
We'll go over all areas of concern at your private consultation and develop an effective treatment plan to achieve your aesthetic goals.  
Will I need any recovery time after BOTOX injections?
That's another great thing about BOTOX injections – there's no downtime needed. You can go on about your daily activities just as soon as your treatment is done.
What results can I expect with BOTOX?
Many people start noticing the smoothing of lines and wrinkles within the first 24 to 48 hours of injections. Full results, however, typically present at the approximate 30-day mark. BOTOX's smoothing results generally last for 3-4 months, at which time full muscle movement returns. Individual results may vary as far as specific timeframes. Luckily, you have the option of electing periodic injections to maintain your youthful-looking skin for as long as you choose.
What's my next step in getting BOTOX in Grand Blanc?
If you're interested in BOTOX injections, we'd love to hear from you! Call Beauti Pharm at (810) 771-8777 to learn more about BOTOX and schedule your private consultation to reap the skin-smoothing benefits for yourself! We'll go over all details of treatment and help you decide if BOTOX is right for you.