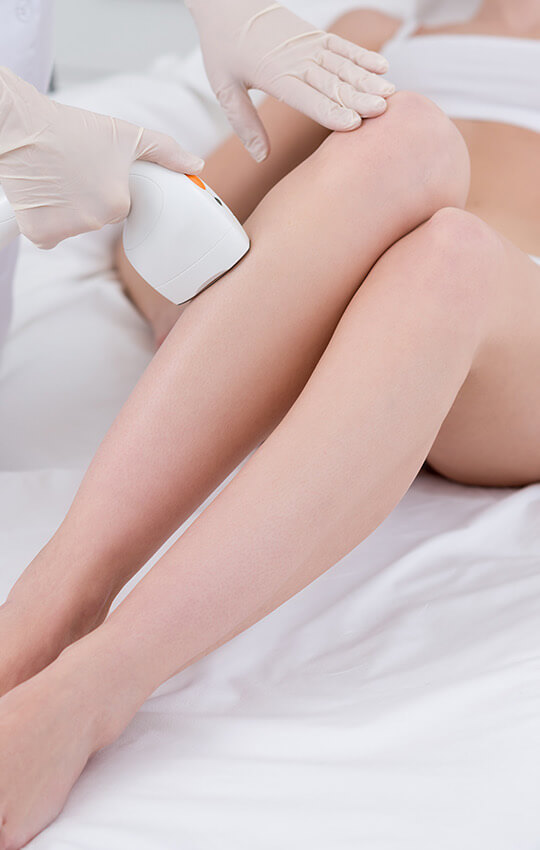 Laser Hair Removal with DiolazeXL
Get Rid Of Unwanted Hair With DiolazeXL Laser Hair Removal.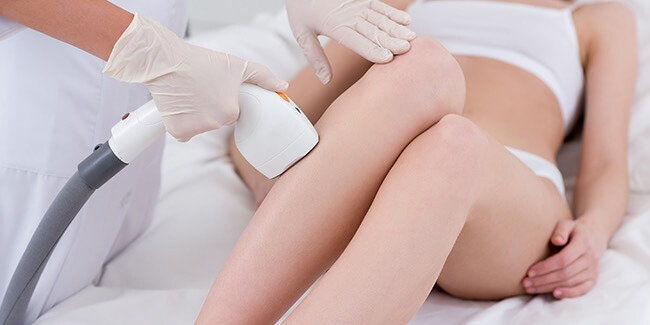 Are you tired of shaving, plucking, and waxing? Imagine getting rid of those at-home hassles and saving loads of time during your "getting ready" routine. That's certainly possible with the DiolazeXL laser hair removal system at Beauti Pharm in Grand Blanc.
How does laser hair removal work?
During laser hair removal, concentrated beams of light are emitted onto the area where unwanted hair grows. The light directly targets the melanin in the hair follicles, which absorb the light energy. Once absorbed, the laser light safely and effectively destroys the hair follicle, causing it to eventually stop growing altogether. You're soon left with smooth, soft skin once all hairs have been treated with a series of treatments.
Our DiolazeXL device uses an 810 nm diode laser to target and treat your unwanted hair. Diode energy penetrates into the root of the hair follicle, disabling its growth and leaving any surrounding tissue untouched. DiolazeXL features a large 4 centimeter applicator, which targets more hair and makes the procedure fast and convenient. In addition, the hair removal is much more comfortable than other systems due to its integrated cooling technology.
What are the benefits of DiolazeXL laser hair removal?
With a host of great benefits, it's no wonder so many people have turned to laser hair removal in recent years. Some of these benefits may include:
Permanent reduction of unwanted hair
Minimal discomfort
Noninvasive treatment
No required downtime
Versatility for virtually any part of the body
Safe for most skin types
Am I a candidate for laser hair removal with DiolazeXL?
Men and women of all skin types can benefit from laser hair removal. When the technology was initially introduced, it was originally more effective for patients with light skin and dark hair. That's not the case anymore thanks to more recently developed technologies. DiolazeXL is able to safely and effectively treat patients of all skin types, tones, and hair colors.
Which areas of the body can benefit from laser hair removal?
Laser hair removal with DiolazeXL can be performed on virtually any area of the body where you'd like to reduce hair growth. These include:
Face
Neck
Arms
Underarms
Legs
Back
Chest
Bikini line
How many sessions will I need for best results?
Due to your hair follicles growing at different stages at any given time, multiple sessions are generally needed to make sure all hairs in the desired area are addressed. That's why we often schedule a series of treatments to ensure every hair gets exposed to the laser. These follow-up treatment sessions are typically scheduled four to six weeks apart until hair growth is stopped altogether.
How do I prepare for laser hair removal?
We ask that you refrain from plucking or waxing for about six weeks prior to your appointment. The reason being that the laser targets pigment in the roots of the hair. If the roots are plucked or waxed out, there's really nothing to absorb the laser. Also, avoid sun exposure for six weeks before your treatment. The sun's rays affect the skin and may interfere with the laser's effectiveness. It can also exacerbate any potential side effects.
Does laser hair removal hurt?
Most people tolerate laser hair removal very well and would not describe it as painful. The most common description is that it feels like a small rubber band snapping against the skin. The treatment area will likely feel tender and appear red (just like with a mild sunburn) for about 24-48 hours after your session, however. Be sure to avoid any prolonged sun exposure for several weeks following treatment. There is no downtime required after laser hair removal.
When can I expect results from laser hair removal?
It usually takes about two to three weeks to notice a difference in the hair growth after treatment. Full reduction of hair growth typically occurs after a series of eight to twelve treatments. Since everyone is different, we'll make sure to go over all details of what you can expect during your consultation.
What's my next step in getting laser hair removal in Grand Blanc?
At Beauti Pharm, we'll go over all the details of DiolazeXL laser hair removal and answer any questions you may have to help you determine it's right for you. Click here to book your appointment online or give us a call at (810) 771-8777 today.