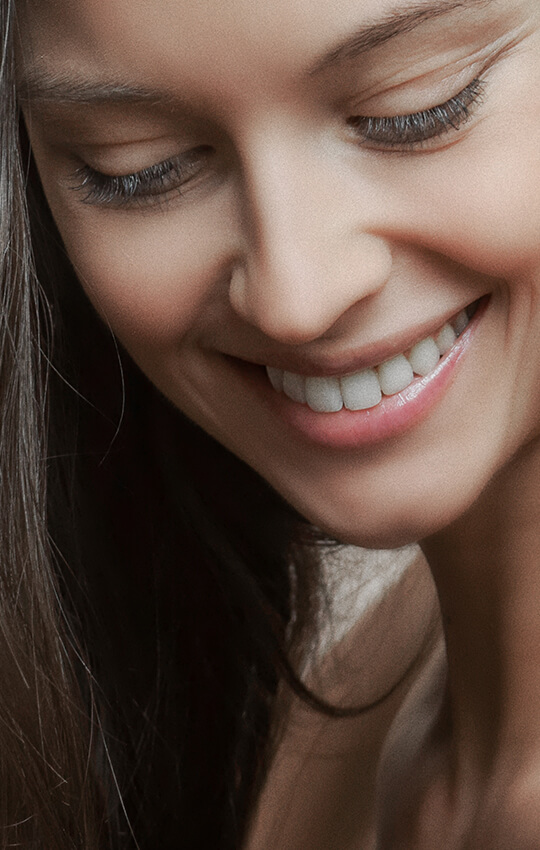 Ultimate Skin Restoration Through Advanced Plasma Technology.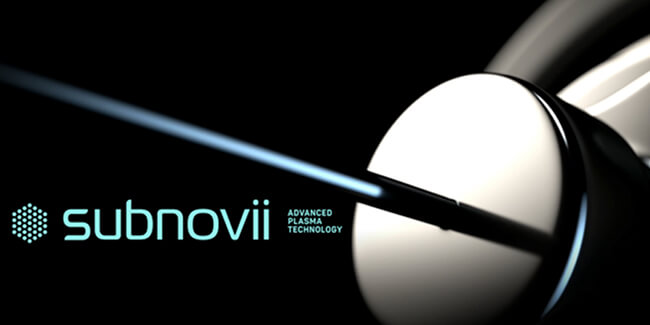 Introducing revolutionary plasma technology to diminish wrinkles, tighten skin, and reduce the appearance of scars without the discomfort or downtime of traditional laser technology – Subnovii! Subnovii Plasma Pen is an FDA-cleared treatment among the most advanced plasma technology available in the medical aesthetics industry today. Treatment with Subnovii offers predictable results and faster healing time through a sleek, handheld device.
How does Subnovii Plasma Pen work?
Subnovii utilizes sophisticated technology which promotes fibroblast activity in the skin, effectively stimulating collagen, elastin, and hyaluronic acid production. When this happens deep beneath the surface of your skin, the result is a welcomed tightening of the epidermis, meaning a more youthful-looking appearance for you. Subnovii is the first FDA-cleared handheld plasma device that uses exclusive low-frequency energy and a patented wavelength/power combination to address specific signs of aging.
The device's highly controlled, low-frequency emission means greater precision during treatment as well as predictable results. And that's all with greatly reduced healing time! In addition, Subnovii's controlled output can be customized from lighter applications to more aggressive techniques depending on your individual aesthetic goals.
What areas of the skin can Subnovii improve?
Subnovii's rejuvenating power has shown to be effective at improving the following:
Forehead/glabella region
Lower and upper eyelids
Lines around the mouth
Nasolabial folds
The jawline
Neck
Décolletage (upper chest area)
How do I know if I'm a candidate for Subnovii?
Subnovii is usually a great treatment option for generally healthy people who desire nonsurgical skin rejuvenation to restore a more youthful look with lasting results. Though most patients are good candidates for this plasma treatment, some skin types may be at risk for post procedure pigmentation issues. We'll make sure to evaluate your skin during your consultation at Beauti Pharm to determine if Subnovii is the best option for you.
What can I expect during treatment with Subnovii Plasma Pen?
The Subnovii Plasma Pen creates tiny abrasions on your skin's surface in strategic places. Tiny patches are instantly formed over the micro abrasions, which serve as protective barriers while the magic happens below the surface. These patches remain on the skin for approximately 5-10 days before naturally falling off. Though most patients tolerate treatment well, local anesthetic can be used to make sure you're completely comfortable throughout your Subnovii session.
Are there any side effects from Subnovii treatment?
There is very little risk of adverse side effects due to the area being immediately sealed. At first, your skin may feel slightly tight and itchy following treatment as the natural healing process takes place over the next few days. Once the miniscule patches fall off, your skin may appear pink, but that will continually fade as healing continues.
What are the results I can expect from Subnovii?
Subnovii results are both immediate and progressive. Most patients notice tighter skin within the first week, with improved smoothness and firmness fully materializing in about three months. Here's the best part – results can last up to three full years in some cases! Just keep in mind that results may vary depending on the individual nature of your skin. We'll go over exactly what to expect at your private consultation.
Where can I get Subnovii skin rejuvenation in Grand Blanc?
Interested in making Subnovii your ultimate beauty secret? Then Beauti Pharm is the place to go! Schedule your private consultation today by calling us at (810) 771-8777. We'll go over all the details of Subnovii to determine if it's right for you.