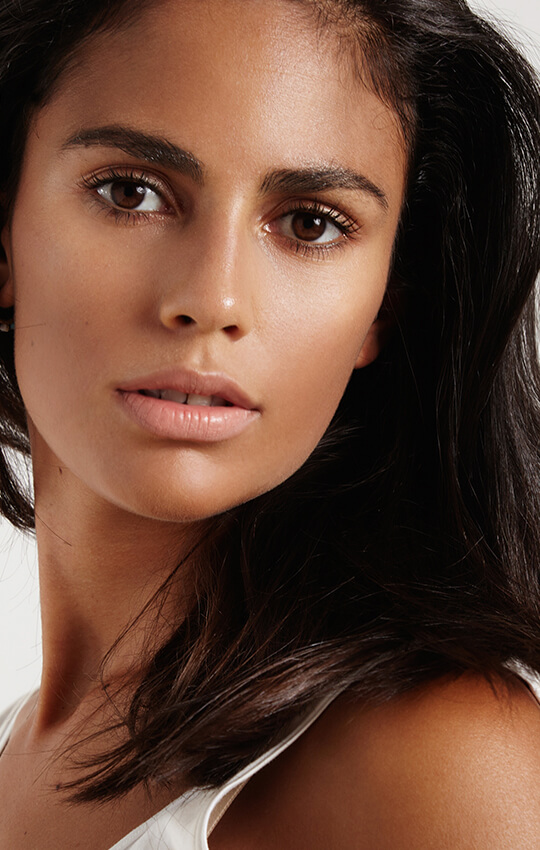 Upper/Lower Face Advanced
Xeomin is injected into several strategic areas of the upper and lower face to provide all-around facial rejuvenation.
A Nefertiti Neck Lift is a cosmetic procedure in which Xeomin injections in the lower part of your face, jaw, and neck can create a more defined jawline and younger-looking neck.
Décolletage and Neck Lines
Xeomin is also quite helpful at reducing wrinkling of the upper chest (décolletage) and smoothing deep neck lines that make you appear older than you are.
MicroTox involves smaller amounts of Xeomin "sprinkled" around the desired area to produce a more subtle, natural-looking improvement.
No, it's not for babies. BabyTox promises subtler results than traditional Xeomin injections, involving smaller amounts of neurotoxin and more targeted injections.
Xeomin is also effective for treating hyperhidrosis (excessive sweating). Xeomin blocks nerve signals responsible for sweating, stopping the sweat glands from producing too much sweat.
The latest in frown lines treatment, a highly purified organic alternative in neurotoxins.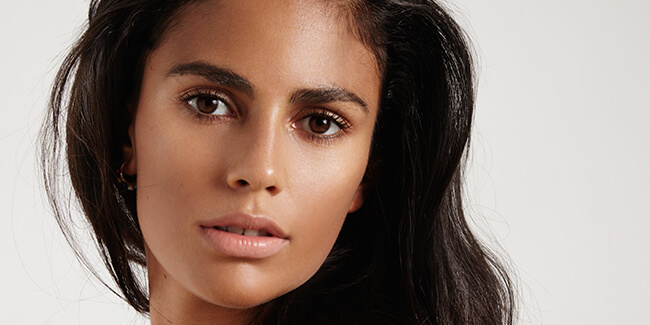 Xeomin is a uniquely purified neurotoxin FDA approved to treat glabellar lines (lines between the eyebrows) and other facial wrinkles. Muscle contractions cause the skin between your eyebrows to crease and form those lasting "angry 11s." These lines can even show up as early as your 20s, making you look considerably older. Xeomin® (incobotulinumtoxinA) can be quite effective at smoothing those wrinkles and helping you regain a more youthful, refreshed appearance.
How does Xeomin work to smooth frown lines?
Xeomin tackles glabellar lines (frown lines) and other wrinkles by blocking muscle contractions that cause the creases to form in the first place. Like other neurotoxins, such as BOTOX®, Dysport®, and Jeuveau®, Xeomin is injected directly into the muscle where it temporarily stops contractions that cause skin to wrinkle. As a result, the treatment area becomes smoother as lines and wrinkles are temporarily reduced or eliminated.
How is Xeomin uniquely purified?
Xeomin is carefully manufactured using a unique process that isolates the therapeutic component of the molecule. This precise process removes the accessory proteins that don't serve an active role in treatment. What that means is a more purified neurotoxin. Studies have not been performed to determine whether the presence or absence of these unnecessary proteins has a long-term effect on efficacy or safety.
Is Xeomin only used for treating frown lines?
While Xeomin is specifically FDA approved for treating frown lines between the eyebrows, it's also great for treating the following areas:
Creases on the forehead
Crow's feet around the eyes
Lines around the nose
Bunny lines on the nose
Chin dimpling (orange peel chin)
Smoker's lines around the mouth
Neck bands
Marionette lines
Am I a candidate for Xeomin injections?
Adults with moderate to severe facial wrinkles may be good candidates for treatment with Xeomin. While individuals in their 40s and older make up the majority of Xeomin users, it's also being used as a means of "pre-juvenation" for younger folks in their 20s and 30s to prevent wrinkles from setting in at all. Regardless of your age, we'll be sure to go over all details of the treatment at your private consultation to determine if Xeomin is right for you.
Will I need any recovery time after Xeomin injections?
No downtime is needed following your Xeomin injections. You'll be free to resume your daily activities once treatment is administered. We do recommend, however, that you refrain from lying flat for about 4 hours after treatment and not do any exercise until the following day. These are just precautionary measures to ensure you experience optimal results and the product doesn't migrate from the injection site.
What are the results I can expect with Xeomin injections?
Results from Xeomin injections become visible in the treatment area as early as 3-4 days for a lot of people. Generally, optimal results occur in about 30 days following injections and last for approximately 3 months, though individual results may vary. Some people have reported results that last up to 6 months in some cases.
Where can I get injections with Xeomin in Grand Blanc?
Beauti Pharm med spa in Grand Blanc is the place to go to get rid of those pesky frown lines and wrinkles. Call us today at (810) 771-8777 to schedule your private consultation. We'll go over the treatment in detail and guide you on your journey to the smooth skin you deserve with Xeomin.