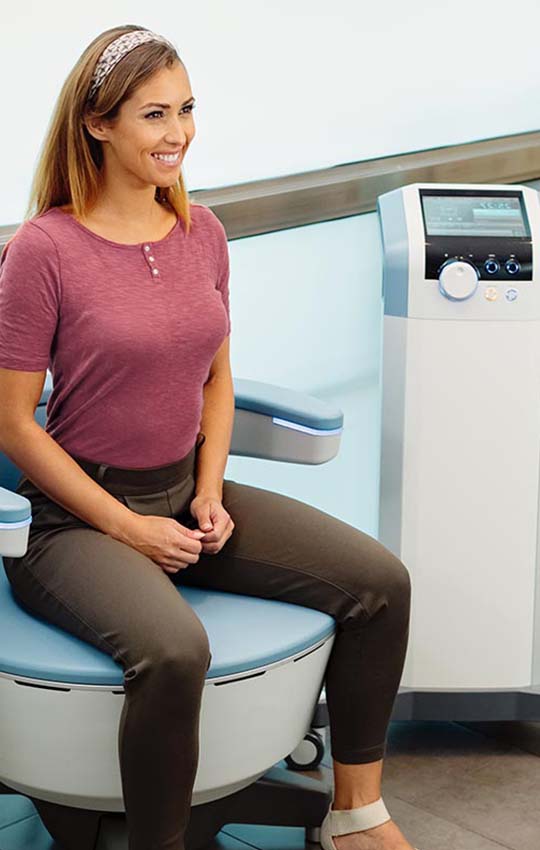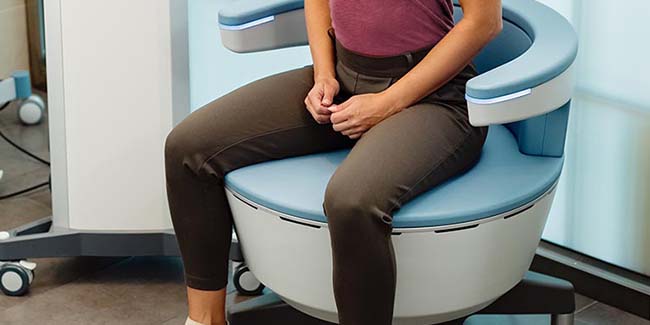 Take Control of Urinary Incontinence with Emsella®.
Urinary incontinence can be a very frustrating and often embarrassing problem for those who suffer from it. Luckily, non-invasive treatments like Emsella® can provide an effective solution for men and women looking for relief from frequent, urgent urination. At Beauti Pharm, we're proud to offer the revolutionary Emsella device for treating a hyperactive bladder and helping you reclaim a better quality of life.
The Emsella device utilizes high intensity focused electromagnetic (HIFEM) waves to stimulate the contraction of your pelvic floor muscles. These contractions help to restore neuromuscular control and build strength in the muscles, which can help lessen the bladder's hyperactivity and relieve symptoms associated with urinary incontinence.
What is the treatment with Emsella like?
All you have to do is have a seat! During your Emsella treatment session, you'll simply sit in a special chair (maybe even read a book) while the HIFEM waves are painlessly transmitted through your pelvic floor muscles. You'll likely experience some mild tingling during your treatment session, which is common and temporary.
What are the benefits of Emsella for urinary incontinence?
In addition to the peace of mind in having control over your bladder, Emsella also boasts the following great benefits:
Non-invasive
Zero downtown
Pain free
Individualized for your unique anatomy
How many Emsella treatments will I need?
We typically recommend patients have a total of six sessions scheduled twice per week to produce the best results possible. Ultimately, however, the number of sessions will depend on your unique anatomy and situation. We will discuss all the details of what you can expect at your private consultation.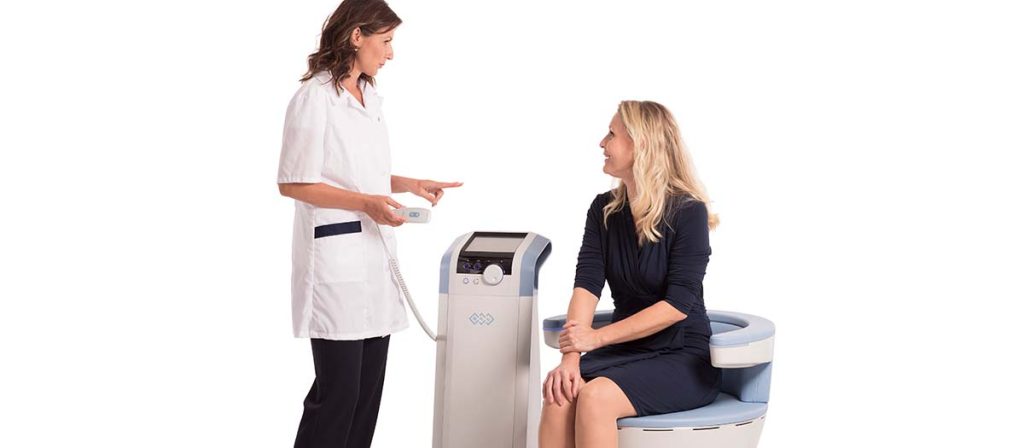 How long is each Emsella treatment session?
One treatment session typically takes about 30 minutes. It may take more or less depending on your individual situation.
When will I experience results from Emsella?
You may experience improvement in urinary incontinence after only a single session. Results will typically continue to improve over the next few weeks in most cases as you regain control of your bladder.
What's my next step to getting Emsella treatments in Grand Blanc?
Beauti Pharm is proud to offer this revolutionary treatment to help relieve urinary incontinence. Call us at (810) 771-8777 to schedule your private consultation and be on your way to better bladder control with Emsella!