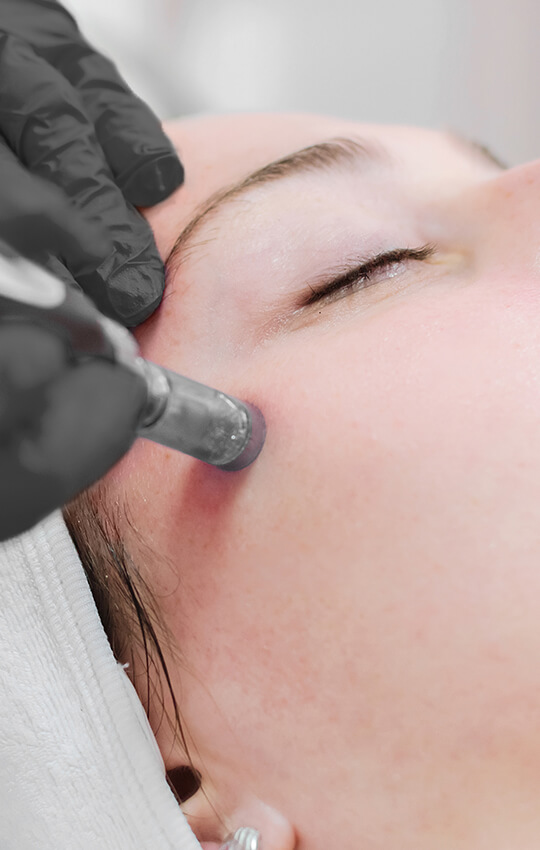 Improve Your Skin By Boosting Collagen With Microneedling.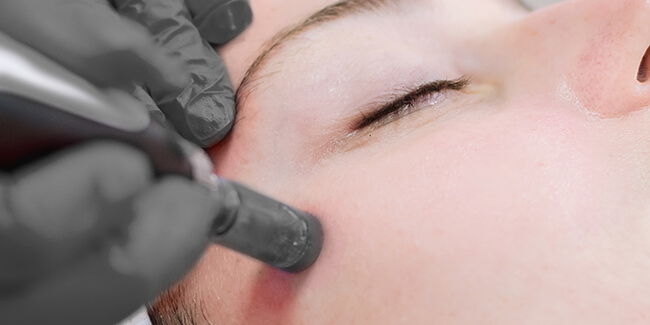 Microneedling offers one of the most innovative ways to rejuvenate your skin without surgery. This minimally invasive skin treatment consistently produces amazing results for people of all skin types. The magic behind microneedling is its uncanny ability to rev up your body's own collagen production. Collagen is a building block of firm, youthful-looking skin, but it decreases as we age.
How does microneedling work?
Microneedling involves using a handheld device that contains a series of very fine needles. These tiny needles safely penetrate the upper layers of the skin to create micro-injuries that are virtually invisible to the naked eye. This process stimulates your body's natural wound healing process, which leads to effective remodeling of tissue by creating new layers of elastin and collagen.
How is microneedling treatment customized at Beauti Pharm?
We take microneedling a step further at Beauti Pharm to provide truly remarkable results. We offer the option of using platelet-rich plasma (PRP) or platelet-rich fibrin (PRF) derived from your own blood to enhance results for ultimate skin and hair rejuvenation. Furthermore, we can combine treatment with the clinically proven AnteAGE® with Stem Cytokines serum that features a combination of potent ingredients to deliver powerful results at a cellular level.
What skin conditions does microneedling treat?
Microneedling has shown great results in improving the following skin concerns:
Uneven tone and texture
Hyperpigmentation and dark spots
Fine lines and wrinkles
Acne scars
Rosacea
Sun damage
Stretch marks
Much more
Microneedling can be used on many different areas of the body, including the face, neck, décolletage, hands, arms, legs, abdomen, back, and even scalp (for hair restoration).
How many microneedling treatments will I need?
Though most people notice improvement in their skin after just one treatment, more dramatic improvements with tighter, smoother skin typically manifest following 3 treatments spaced about 30 days apart. The number of treatments required, however, will depend on your skin's condition and the desired improvement you wish to see. During your consultation at Beauti Pharm, we will map out a customized treatment plan to lead to the best possible outcome.
What can I expect during a microneedling session at Beauti Pharm?
Just before your treatment, a medical-grade topical numbing cream will be applied to the area. Once the cream takes effect, the microneedling device will be moved quickly across the skin in strategic motions. You may feel a somewhat prickly sensation which might be more sensitive in certain areas, but the numbing cream will help you feel quite comfortable. Immediately following your treatment, AnteAGE with Stem Cytokines serum containing growth factors and other skin-nourishing ingredients may be applied. The treated skin will absorb these ingredients more effectively, providing exceptional results.
Are there any side effects with microneedling?
Microneedling results in minimal side effects and downtime. You may experience mild swelling and redness/pinkness in the area (like with a slight sunburn), but this usually only lasts about 24-48 hours. There's also minimal risk of scarring or infections with microneedling when performed by a trained professional (like our own Laura Stillman). Once the healing process is finished, your glowing skin will start to be revealed.
What results can I expect from microneedling treatment?
Though individual results may vary based on a number of skin factors, most people notice some improvement in their skin immediately after treatment, with continued improvement in the following days and weeks. Eventual results may include:
Smoothing of fine lines and wrinkles
Decreased redness, inflammation, and/or breakouts
Diminished pore size
Reduced stretch marks
More even skin tone
Softened excess pigmentation
More elasticity
Where can I get microneedling in Grand Blanc?
If you're interested in the phenomenal skin-boosting benefits of microneedling, Beauti Pharm is the place to be. Just give us a call at (810) 771-8777 to find out more. We'll gladly set up your private consultation and go over all the details of treatment to make sure it's right for you.