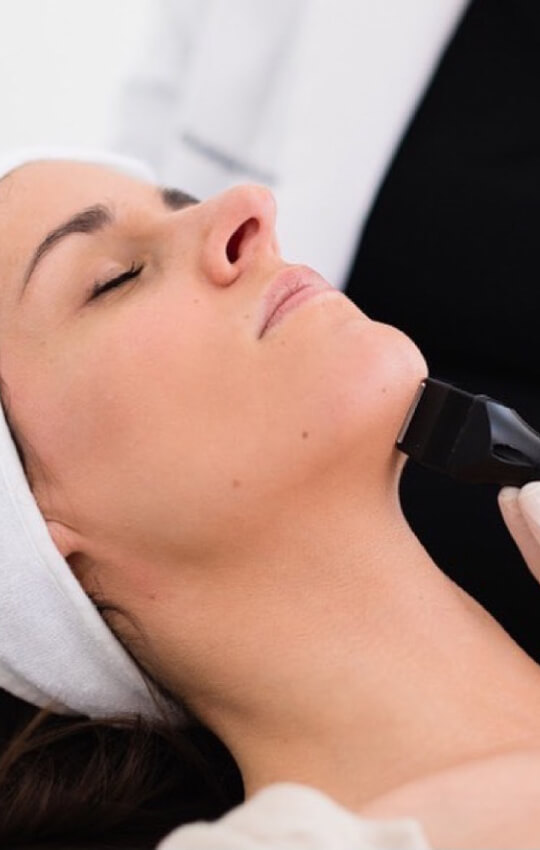 Boost Collagen & Tighten Skin with Noninvasive Forma!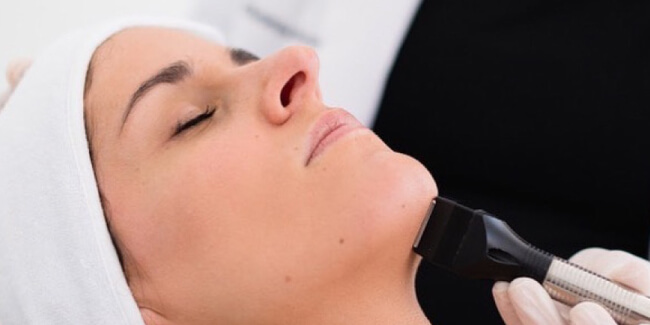 Give your skin a remodeling job with a remarkable noninvasive treatment designed to improve elasticity for long-lasting results. Forma has earned the nickname of the "red carpet facelift" due to its impactful results, though there's no surgical aspect at all to treatment. This innovative facial contouring technology produces remarkable results with zero downtime. So, if you're desiring skin tightening in Grand Blanc, Beauti Pharm's Forma treatment may be right up your aesthetic alley!
Forma's tissue remodeling technology utilizes a subdermal heating applicator to deliver radiofrequency (RF) energy to the deep layers of your skin. The RF energy gently and gradually heats the underlying dermal layer, which in turn causes micro-injuries to occur under the skin. This kicks the skin's injury repair responses into high gear, which leads to new collagen being produced to repair the tissue. All that new collagen is what produces a significant tightening and contouring effect. In fact, Forma has shown to produce up to a 34.7% increase in collagen and elastin remodeling through a series of treatments.
Who are candidates for skin remodeling with Forma?
Forma is considered appropriate for virtually all skin types. More specifically, people concerned about sagging jowls, neck laxity, crow's feet, and/or undereye bags are generally great candidates for treatment. While Forma can address the visible signs of aging, it can also be used as a preventative measure to stave off the effects of aging before they start to creep up. We'll go over all the details at your appointment and help you determine if Forma is best to meet your personal aesthetic goals.
What areas of skin is Forma used to treat?
Forma is designed to treat smaller areas of skin where tightening is desired, including:
Forehead
Nasolabial folds (smile lines)
Upper eyelids
Lower eyelids
Neck
Jowls
Does treatment with Forma require any downtime?
Though your skin will likely appear a little red for a few hours after treatment (due to the stimulation and increased blood circulation), most people get right back to their normal activities once treatment is done. Forma is considered a virtually pain free treatment. The heat it produces resembles a warm, relaxing, facial RF massage. It's even been described as similar to a hot stone massage. Forma's heat settings have been developed with the utmost safety in mind, even when it comes to more sensitive areas, such as around the eyes. If you plan on being outside for any length of time after your treatment, we recommend applying SPF 50 for the days and weeks following treatment.
What results can I expect from Forma treatment?
Over time, patients typically notice a reduction in the folds of their skin and smoother contour. Textural irregularities will even out, and sagging skin will appear tightened. Depending on your personal aesthetic goals, multiple sessions over the course of several weeks are often recommended. People with mild skin laxity often require fewer sessions. In many cases, a series of Forma sessions along with yearly maintenance can produce results that last up to a few years.
What's my next step to tighter skin with Forma in Grand Blanc?
Skin remodeling through Forma is much more attainable than you think. Book your appointment today by clicking here or give us a call at (810) 771-8777. We'll explain all the details of this revolutionary treatment, discuss your personal goals, and make sure Forma is your best bet for the beautiful skin you deserve!